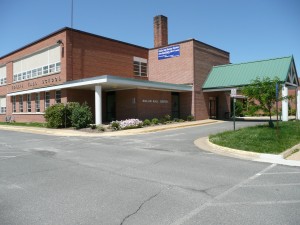 Once upon a time, Hollin Hall Senior Center was my elementary school (and my dad's). In 1983, the school closed and it became the
Hollin Hall Senior Center
.
The 44th District has one of the largest concentrations of elderly citizens in the entire Washington, D.C. Metropolitan Area. One of the reasons for that is the popularity of "aging in place" and the services that Fairfax County makes available to my constituents in our community.
This great movie below produced by Julie Ellis who is the director of the center shows some of the things that go on there today and demostrate why it's an asset to our community (and what a great job Julie does).
It's especially fun for me to watch all of the acitivity in the old cafeteria. Aside from eating there, that was our "gym" and also where I performed as Charlie Chipmunk in kindergarten. It's great to see that it's still being used!
I'm also pretty sure that when the room Hollin Hall Charlie goes into at the begining was the principal's office (not that I would have known where that was).